This was definitely the weekend for goofy and unflattering photos of me. Friday night, at my sister's apartment, celebrating her birthday with friends: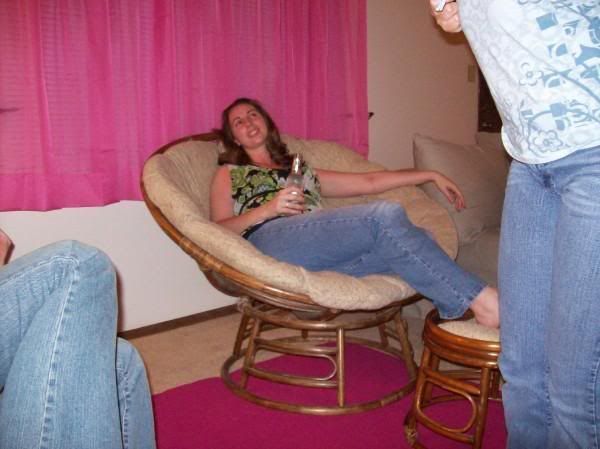 All I can think of looking at this is "beached whale", lol. This was in between the restaurant and going out dancing.


Then again Saturday night, going out to dinner celebrate a coworker's birthday. We all spent the last two hours of work getting ready: hair, makeup, changing clothes, etc. I'd been running around taking pics of everyone getting ready, so someone returned the favor with this oh so flattering shot of me redoing my toenail polish.




NICE. Obviously I hadn't done my hair yet - that's an attractive part smack down the middle. And I apparently haven't had sunlight on my body in about 6 years. (Ironically enough, I had a raging sunburn on my chest, back, and face when this shot was taken. Guess none of that UV filtered down to my legs...)

However, I had the most enjoyable weekend I've had in quite a while, so a few blackmail shots are worth it!