Catherine's very first soccer game was today. Of course, after an absolutely gorgeous week, the weather was disgusting. It was windy, freezing, and the fields were swamps after tons of rain. But the kids had fun. They're calling themselves the Blue Bunnies, and we soccer parents kept laughing at hearing the coach shout "Go Bunnies!!"

Take a look!

Catherine and a few of her teammates. Catherine is the one in pigtails. I also got a kick out of little miss skull hat on the left. So cute.




Kev and I freezing our butts off on the bleachers:




Coach has priorities. That Starbucks cup didn't leave his hand the entire game: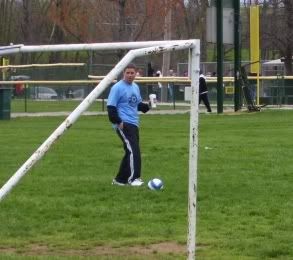 (I keed, he's a great guy.)

Coach: "Hey Catherine, you're goalie. Put this on."

Catherine: "..." (She's alone in the photo because gameplay resumed while she pondered the wad of fabric that had just been tossed at her, and everyone else was at the other end of the field.)




Coach finally notices and runs over to help. (After having someone hold his coffee.)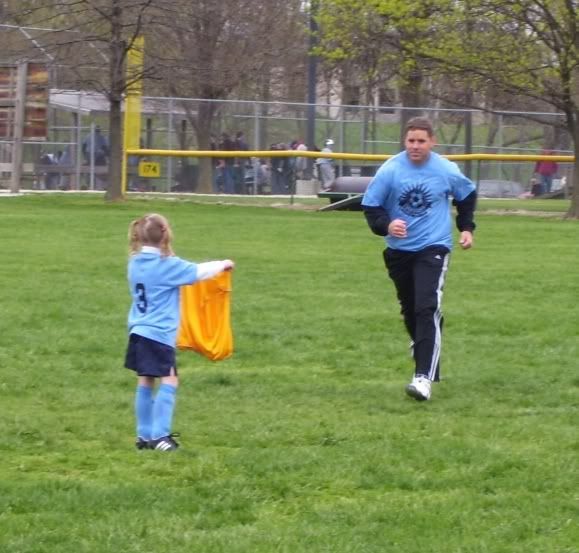 And...finally all set.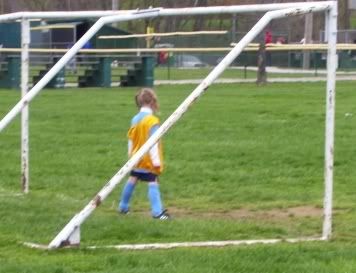 I'm the cold natured one in the family, always wrapped in blankets and jackets around the house, so I was DYING. Kev wound up wrapping both blankets around me:



Catherine in action: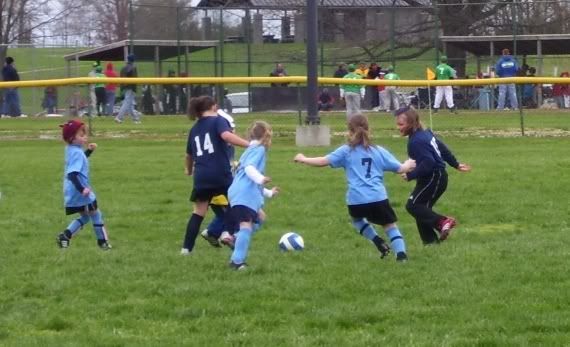 Elizabeth and Alexander were riveted by the game. Couldnt' take their eyes off of the action.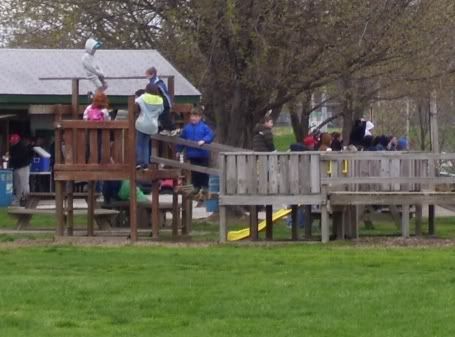 Team photo, "smile pretty!"



Team photo, "Be silly!"