Storm photos. Yay to my parents for taking in a cranky, short tempered me, a frustrated Kev, and three unsettled children for a WEEK while we waited for power to be restored to our home.

The power lines just outside our back door, with their lovely coating of ice: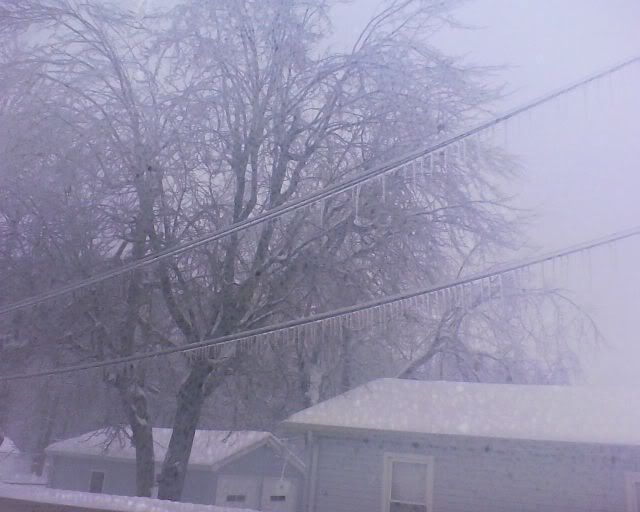 That heavy ice coating was on everything, leading to some kind of pretty shots: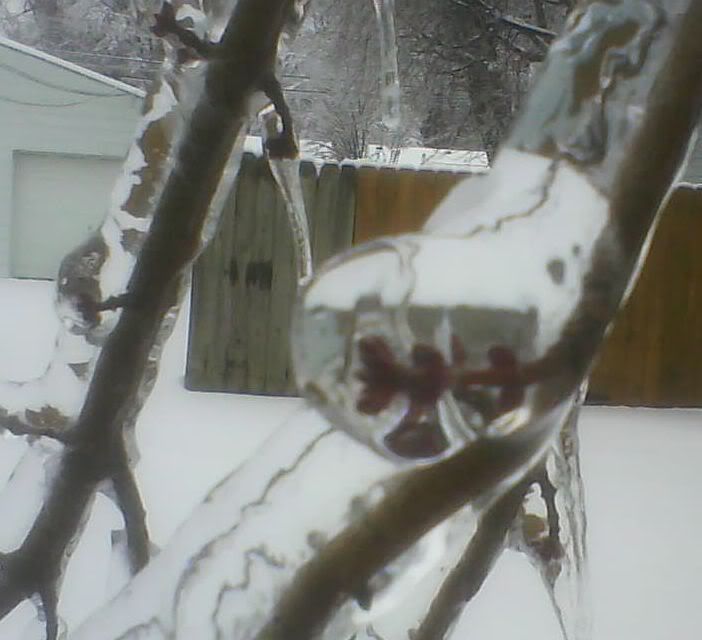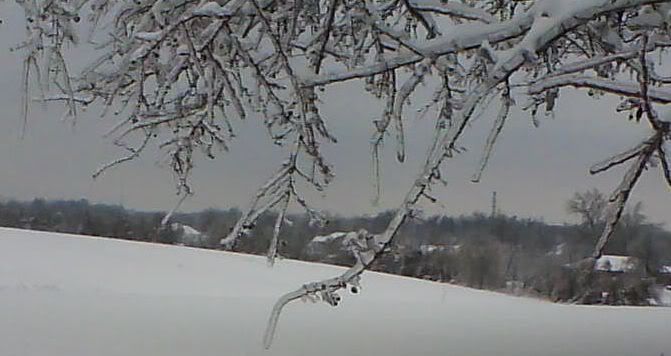 Unfortunately, that lovely ice was also on the road, leading to a slight difficulty when we attempted to drive up a little incline into my parent's neighborhood. Dad and Kev had to use a shovel and their gloved hands to dig us out: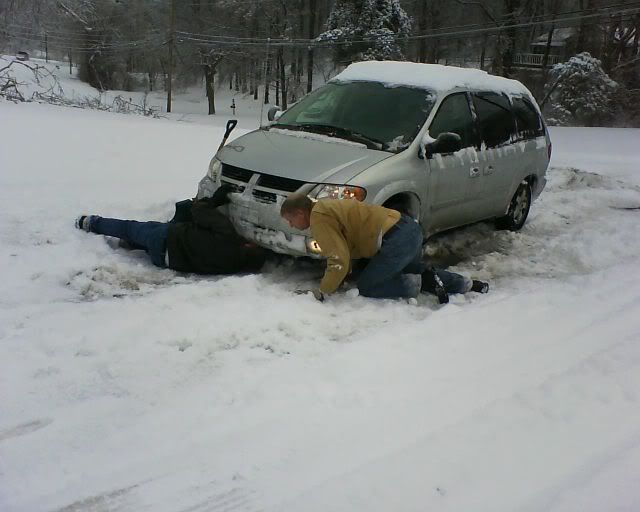 The weight of the ice took down trees all over the place: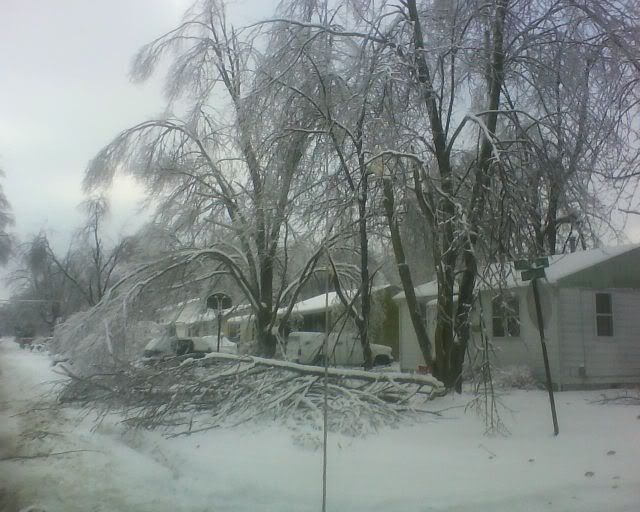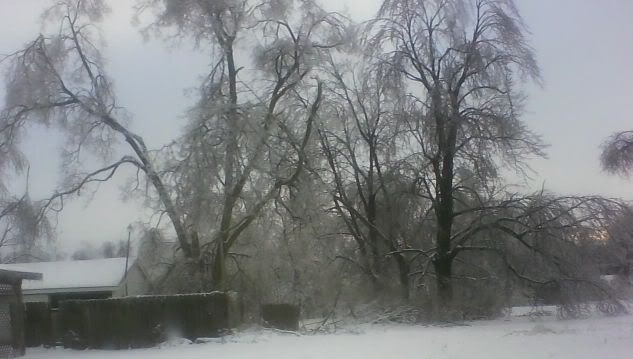 This one was actually completely across the road the first day: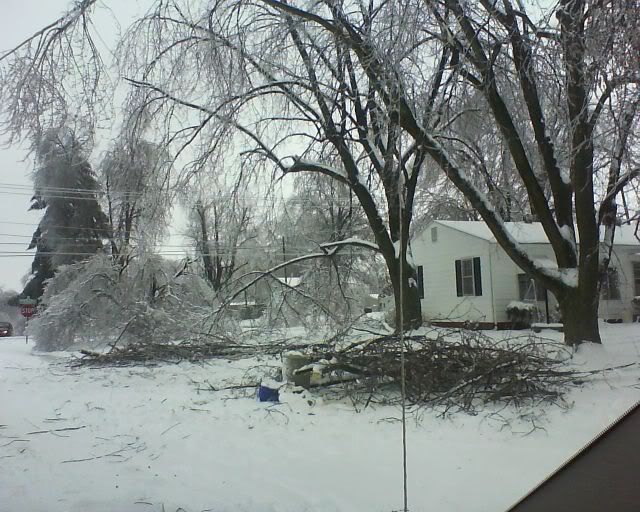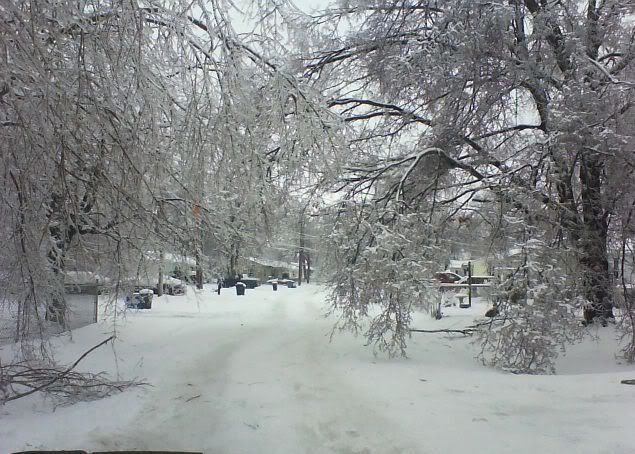 Where it all started causing trouble was when they fell or drooped across power lines: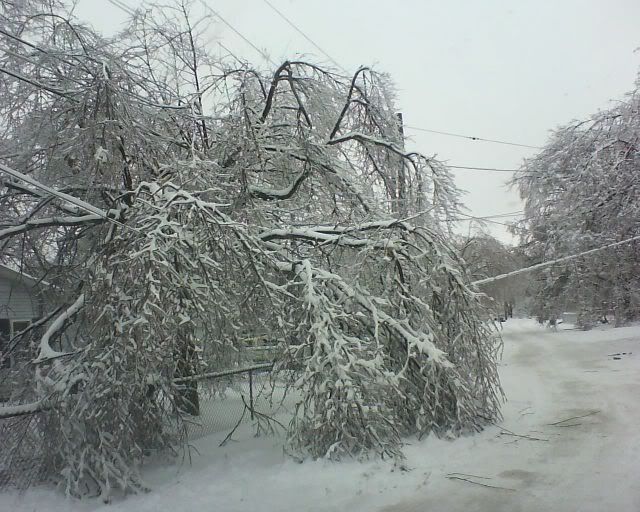 Upside? It was beautiful when the sun shone:




And one last one that made me laugh. Mornings at my parents house, dad and the dog hanging out. Apparently this is a regular thing. Jackson says "Spoiled? Me?"